Armor (or Armour) adds extra protection via a separate health bar that reaches 10 armor points. Armor can be made with leather, gold, iron, diamonds and fire (fire is unavailable without the use of an inventory editor) and consists of chestplates, helmets, boots and leggings. Each armor point gives 8% damage reduction, with a maximum of 80% damage reduction with 10 armor points. The difference between armors and costumes is that armors will provide a much better defence bonus when worn. Below is a list of all armors included in XolovonRPG.
List Of Armor Items
Edit

Netherite Armor

Crystonal Armor

Kraken Armor

Inferno Armor

Bedrock Armor

Ender Armor

Plasma Armor

Realmite Armor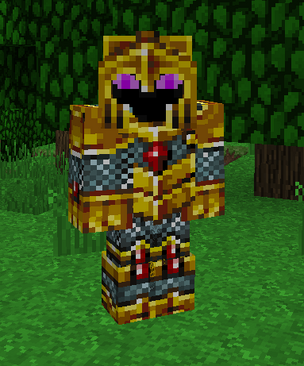 Elite Realmite Armor

Aquastrive Armor

Shadow Armor

Divine Armor

Angelic Armor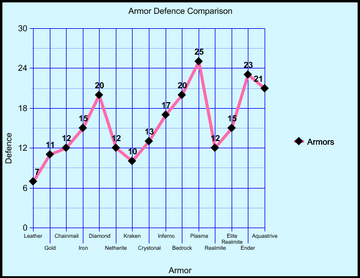 Ad blocker interference detected!
Wikia is a free-to-use site that makes money from advertising. We have a modified experience for viewers using ad blockers

Wikia is not accessible if you've made further modifications. Remove the custom ad blocker rule(s) and the page will load as expected.